DPW Holdings Inc (NYSEAMERICAN:DPW) major shareholder Ding Gu acquired 10,000 shares of the business's stock in a transaction dated Friday, September 20th. The stock was purchased at an average price of $2.70 per share, with a total value of $27,000.00. Following the completion of the transaction, the insider now directly owns 205,000 shares of the company's stock, valued at approximately $553,500. The purchase was disclosed in a legal filing with the Securities & Exchange Commission, which can be accessed through the SEC website. Major shareholders that own 10% or more of a company's stock are required to disclose their sales and purchases with the SEC.
Ding Gu also recently made the following trade(s):
On Wednesday, September 18th, Ding Gu bought 20,000 shares of DPW stock. The shares were bought at an average price of $2.79 per share, with a total value of $55,800.00.
DPW stock opened at $2.22 on Friday. DPW Holdings Inc has a one year low of $1.57 and a one year high of $352.00.
DPW (NYSEAMERICAN:DPW) last issued its earnings results on Monday, August 19th. The technology company reported ($3.99) EPS for the quarter. The company had revenue of $6.15 million for the quarter.
A hedge fund recently bought a new stake in DPW stock. Deutsche Bank AG purchased a new position in DPW Holdings Inc (NYSEAMERICAN:DPW) during the fourth quarter, according to the company in its most recent filing with the Securities and Exchange Commission. The fund purchased 266,800 shares of the technology company's stock, valued at approximately $27,000. Deutsche Bank AG owned approximately 4.09% of DPW at the end of the most recent reporting period.
About DPW
DPW Holdings, Inc designs, develops, manufactures, and sells power system solutions for the military/aerospace, medical and industrial-telecommunication industries in North America and Europe. The company offers custom power system solutions; high-grade flexibility series power supply products, such as power rectifiers; and value-added services for original equipment manufacturers.
Read More: The four types of profit margin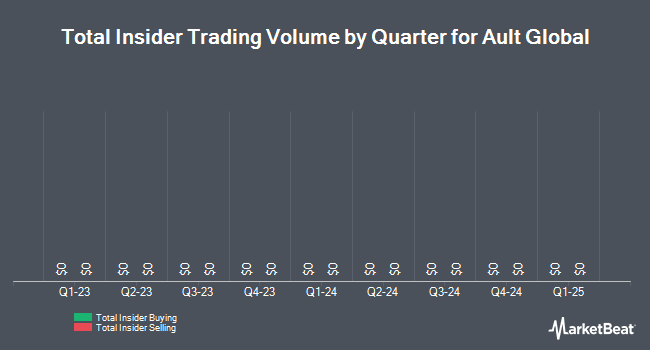 Receive News & Ratings for DPW Daily - Enter your email address below to receive a concise daily summary of the latest news and analysts' ratings for DPW and related companies with MarketBeat.com's FREE daily email newsletter.