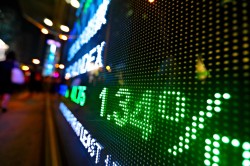 Solitron Devices, Inc. (OTCMKTS:SODI) CEO Howard Timothy Eriksen purchased 56,200 shares of the business's stock in a transaction on Thursday, May 16th. The stock was purchased at an average price of $1.76 per share, with a total value of $98,912.00. The purchase was disclosed in a filing with the SEC, which is available at this link.
Shares of OTCMKTS SODI traded up $0.06 during mid-day trading on Friday, reaching $1.77. 10,889 shares of the company were exchanged, compared to its average volume of 6,446. Solitron Devices, Inc. has a twelve month low of $1.30 and a twelve month high of $3.70.
COPYRIGHT VIOLATION NOTICE: This news story was first reported by Sundance Herald and is owned by of Sundance Herald. If you are reading this news story on another site, it was copied illegally and reposted in violation of US and international trademark and copyright law. The correct version of this news story can be viewed at https://sundanceherald.com/2019/06/14/insider-buying-solitron-devices-inc-sodi-ceo-purchases-98912-00-in-stock.html.
Solitron Devices Company Profile
Solitron Devices, Inc designs, develops, manufactures, and markets solid-state semiconductor components and related devices primarily for the military and aerospace markets. The company offers various bipolar and metal oxide semiconductor (MOS) power transistors, power and control hybrids, junction and power MOS field effect transistors, field effect transistors, and other related products.
See Also: Buy Rating
Receive News & Ratings for Solitron Devices Daily - Enter your email address below to receive a concise daily summary of the latest news and analysts' ratings for Solitron Devices and related companies with MarketBeat.com's FREE daily email newsletter.